Best Electric Mountain Bike Accessories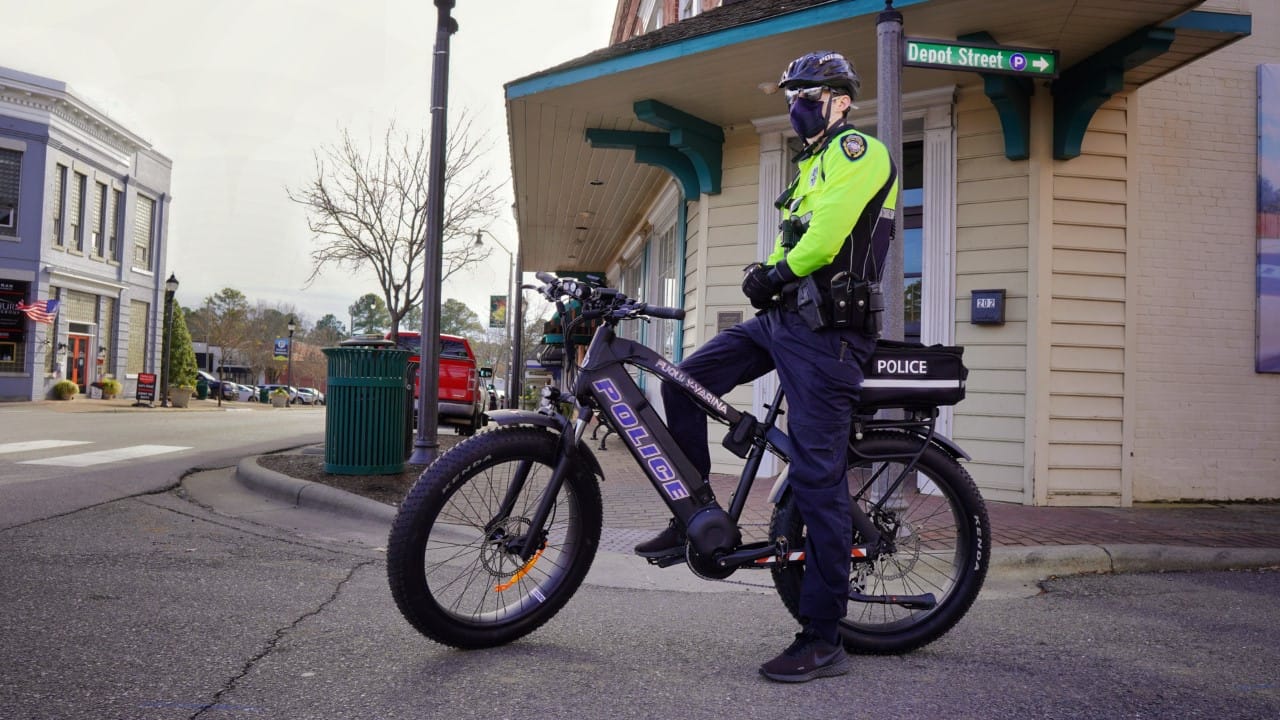 There is no question about the value, versatility, usefulness, and benefits of an electric mountain bike. You can travel further without getting tired, you can reach remote locations that you couldn't otherwise, and you can take it with you when you travel, such as with your RV, offering a convenient mode of transportation.
RECON Power Bikes offers a plethora of the best electric mountain bikes for you to choose from. From our RECON Stryker all-wheel drive electric mountain bike, designed to take you up and over all types of terrain, to our RECON Sortie, the perfect electric mountain bike to take you on adventures all day long, we've got your needs covered.
When you go on long bike rides or you go hunting, fishing, and camping with your electric mountain bike, you may want ebike accessories to help make your trip more comfortable. Below, we'll take a look at some of the best electric mountain bike accessories. Shop RECON Power Bikes for the very best in electric mountain bikes and accessories today!
BEST ELECTRIC MOUNTAIN BIKE ACCESSORIES
Best Mountain Bike Saddle Bag
Saddle bags are extremely handy to have as electric mountain bike accessories. They fit easily over the back wheel rack, so it's out of your way. You can store all of your supplies you'll need for a quick ride or a longer trip, such as your cell phone, wallet, water bottle, snacks, flashlight, emergency kit, and so much more. RECON Power Bikes offers several different kinds of electric mountain bike saddle bags for you to choose from, including our standard Saddle Bag in black and our RECON Pannier that comes in camouflage. Order yours today!
Solar Panel Chargers
Since electric mountain bikes operate on batteries, it's important that you have a way to charge these batteries if you are going on a longer adventure than a day. Solar panels are both environmentally-friendly and super convenient to have. RECON Power Bikes offers our RECON Pannier Bag Solar Charger. You can charge your batteries while you are riding or while you are parked. You can even charge your spare battery, too! Or, you can order our Folding Solar Charger that folds up conveniently for transport and can charge you electric mountain bike, cell phone, cameras, and other electronic devices. Check these out today!
Lights
Oftentimes, you may find yourself out early in the morning or at dusk when the sun is low or has set. In this instance, you most definitely will need lights for your electric mountain bike. RECON Power Bikes offers our Rear Brake Light and our GPS Real Light Tracker.Our Rear Brake Light features different modes and will run for 20 hours with an automatic sensor that shuts the light off for when daylight comes. 
Our GPS Real Light Tracker will track your electric mountain bike to help prevent theft and add light to the night. Our HuntLite is great for hunting, fishing, camping, and more. It features 1,000 lumens of light so you can be sure to find your way in the darkness of the woods. Shop all of our best electric mountain bike accessories today!

CHOOSE RECON POWER BIKES TODAY
RECON Power Bikes is proud to serve our community, including law enforcement, the military, and first responders, as well as individuals with our best electric mountain bikes. Our electric bicycles are made from the highest-quality materials available, including a heavy-duty aluminum  frame, Shimano Gears, Fat Boy puncture-resistant tires, hydraulic disc brakes, and a Samsung 48-volt lithium-ion battery. 
Our mission is to offer you the best electric powered mountain bike so that when you go adventuring, you will have everything you need — reliability, long-lasting power, and comfort. From hunting to fishing, camping, visiting national parks, or just riding around your neighborhood, our electric bicycles are the leaders in the industry.
RECON Power Bikes wants to ensure you have everything you need to conquer your adventures, which is why we offer dozens of the best electric mountain bike accessories. When you visit our site, you can find the perfect electric bicycle for you and then order whatever e-bike accessories you need to fit your taste. We offer financing, fast service, and the best customer service. 
If you are looking for the perfect electric mountain bike to take you the places you need to go, shop our selection today!