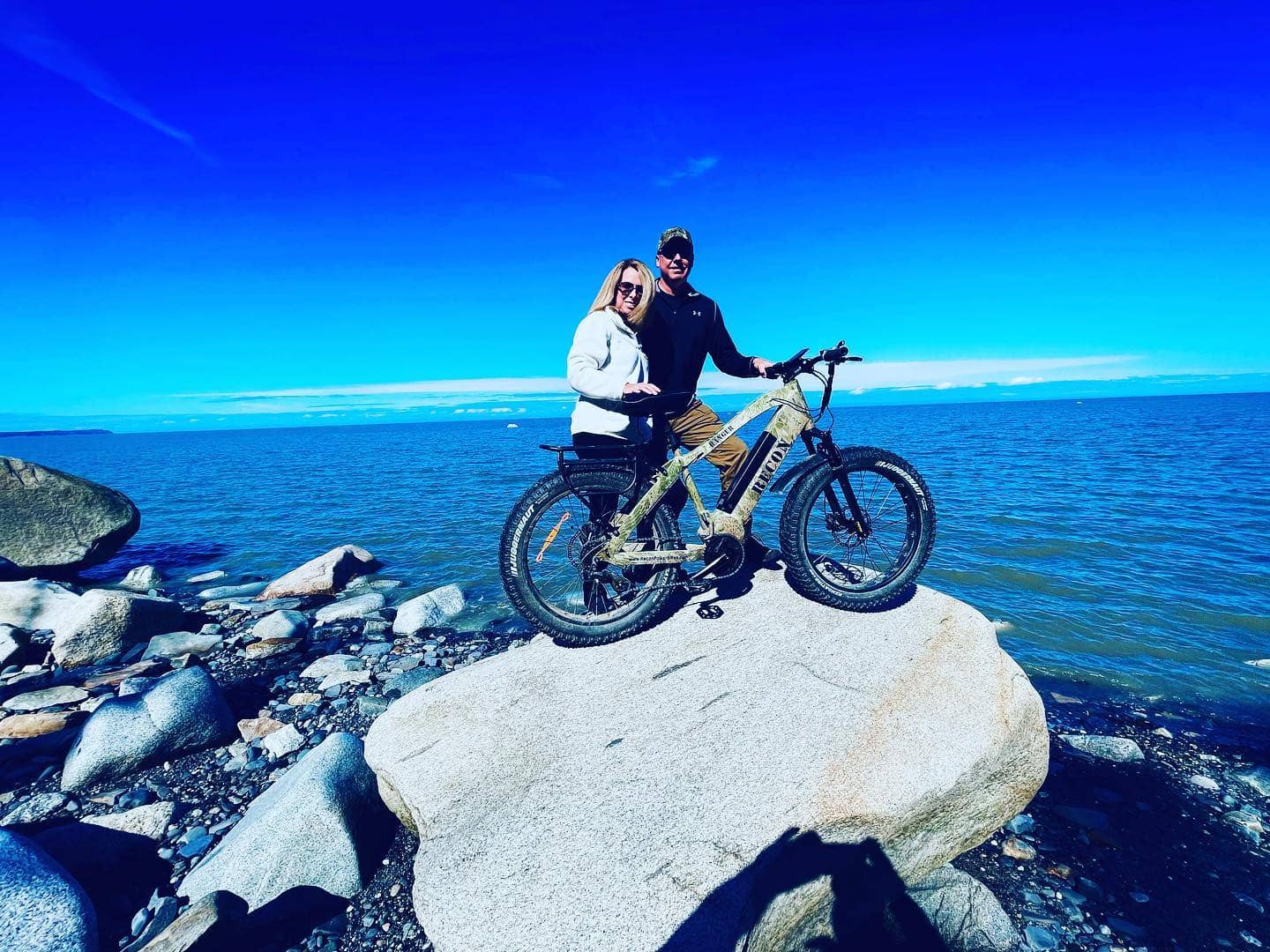 Ebikes are making waves all over the United States because of their versatility and benefits. RECON Power Bikes is proud to offer the best ebikes for law enforcement and everyone. We offer 0% financing on all electric mountain bikes, free shipping, and a lifetime warranty on the frame. Below, we'll take a look at the benefits of ebikes. Browse our best electric mountain bikes online today!
THE BENEFITS OF EBIKES
Eco-Friendly
Motorized mountain bikes run off the power of a battery that is rechargeable, oftentimes by solar power. They don't burn any fuel, so there are no harmful carbon gases emitted into the air. In addition, they use less power per mile than other forms of transportation, so when you consider the fact that fossil fuels were used to make the batteries and charge them, they are still using considerably less energy than fossil fuels.
Travel Further and Faster
Electric bikes have a motor that you control. You can choose to use it to help get you up a big hill or at the end of a long day of biking. The rest of the time, an electric assist mountain bike works the same as a regular bike — by pedaling. This allows you to travel further than you'd normally be able to do, which is great when you are on vacation and are seeing the sights.
Great Exercise
Battery-powered bikes offer many outstanding health benefits that you truly can't ignore. Biking is a great cardiovascular exercise. It builds muscle, boosts your metabolism, and burns calories. Biking is exercise, whether you occasionally use the power assist option or not, and for many, an ebike gets them back on a bike where a traditional bike offers no appeal.
Have Fun
If you haven't ridden an electric bike, then you are missing out. First, power bikes are just plain fun to ride. They make your trip more enjoyable, as you are able to enjoy the scenery up the mountain or hills rather than panting away trying to climb it. Electric bikes are comfortable, and they give you a great excuse to get outdoors and enjoy the wondrous sights and sounds of nature. There's almost nothing like riding a bike and seeing an unexpected sight, like a bald eagle flying above or a moose next to the road.
Great for Commuting
Ebikes are becoming increasingly popular as a commuting alternative to cars. First, you don't have to worry about parking or parking tickets. You'll save on gas, car insurance, and car repairs. You won't have to worry about breaking a sweat before you get to work since you can use the power assist feature of an ebike any time you like. You can even invest in a folding electric bike that allows you to easily store your bike in the office during the day, eliminating any fear of theft.
CHOOSE RECON POWER BIKES TODAY
Recon Power Bikes offer the best electric-powered bikes in the industry. Made from the highest-quality components and backed by our warranty, you can rest assured that your ebike will be going strong for a long time.
We offer many different electric bikes for you to choose from, from our RECON RANGER that is perfect for your everyday riding to our RECON Stryker that is meant for heavy-duty off-roading. Whether you are looking to take your ebike hunting, or you are just looking to go on longer bike rides, our best-in-class ebikes can get you to where you are going. Check out our numerous ebike accessories that can help you keep going strong on your outdoor adventures. Shop online today!